San Diego Comic-Con 2022: Tron & Yori
Join me on
for Group 7 Access to ALL DIGITAL ASSETS of my cosplays!
Replica Prop Costume Updates
Group 7 Access: all digital assets for Tron & Yori replica prop costumes!
July 21, 2022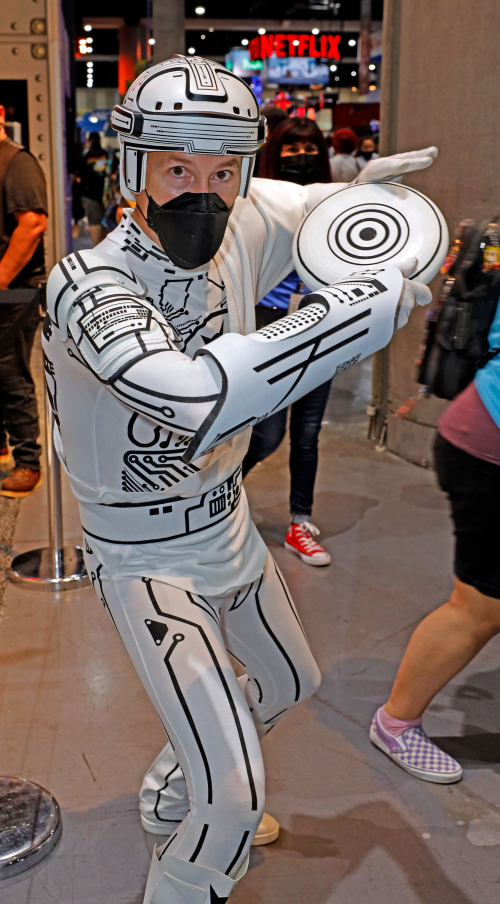 San Diego Comic-Con Newsletter
July 17, 2022
Upgraded Flynn's identity disc with airbrushed rings to replace the paper cut-out from 2017.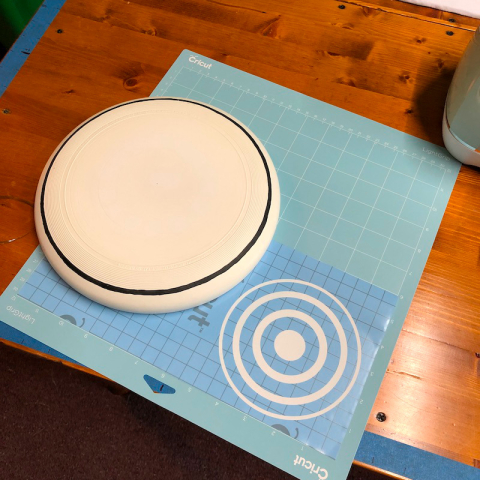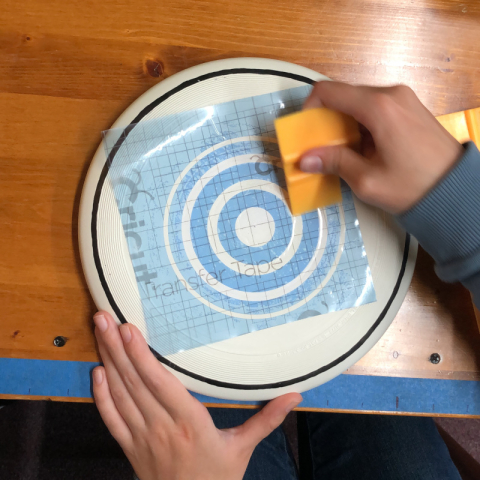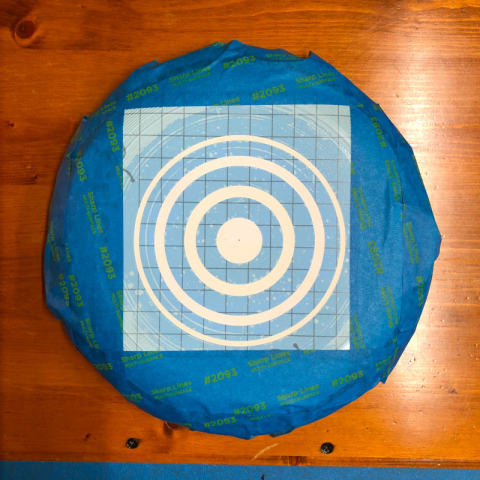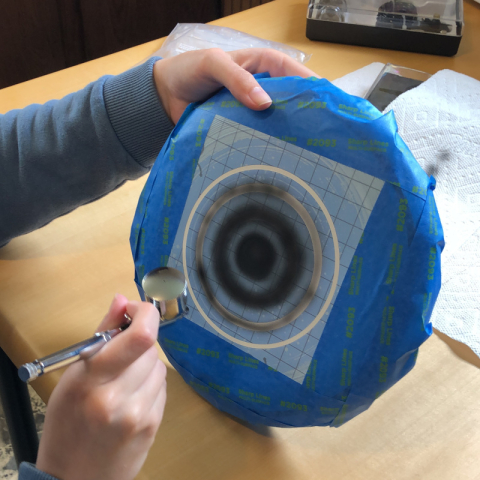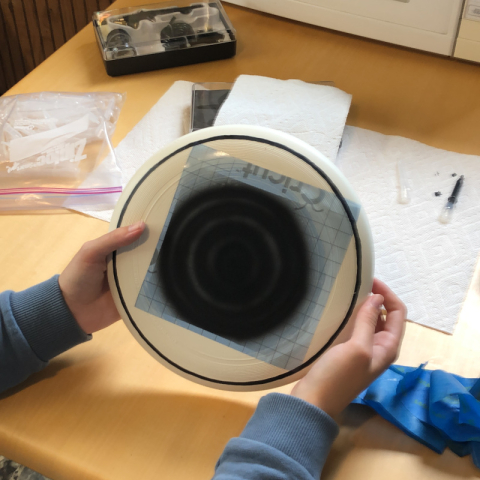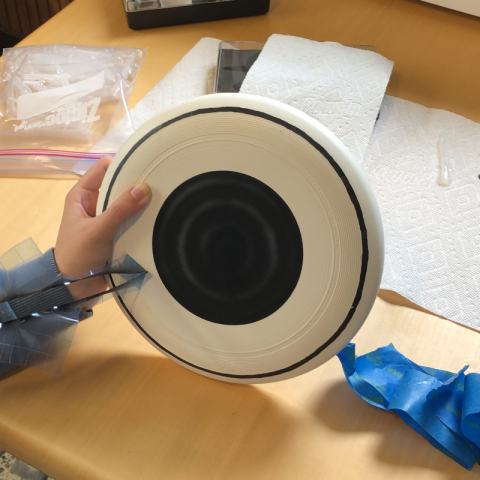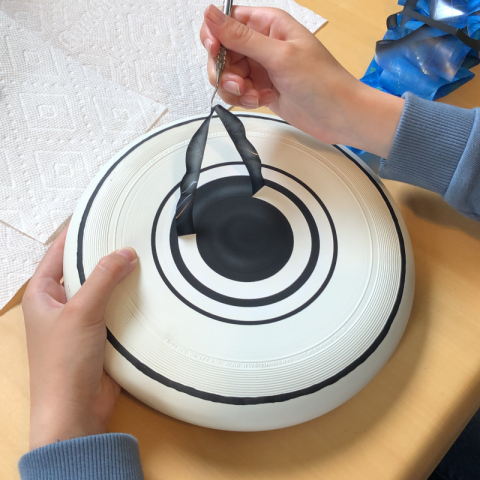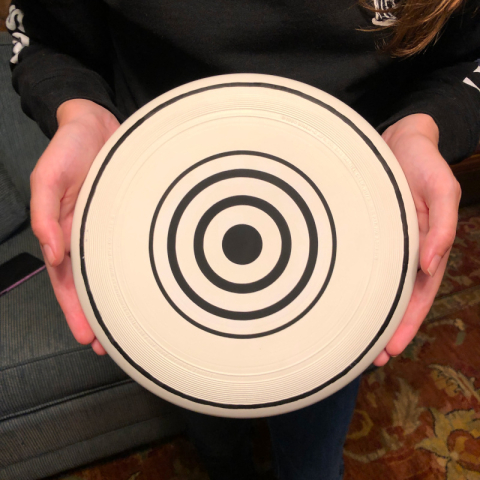 July 16, 2022
Due to circumstances beyond our control, unfortunately our Yori & Tron replica prop costumes will not be ready in time for next week's San Diego Comic-Con. I will be attending in my earlier Kevin Flynn replica prop costume, however. We will resume work on the Yori & Tron costumes upon our return from Comic-Con. In the meantime, we hope you enjoy these photos for Yori & Tron thus far:
Tron Silk Screens
Yori's Leg Warmers
Tron's Gauntlets
Tron's Boots
Tron & Yori Unitard Construction
July 6, 2022
Tron's arm gauntlets are underway! Made with 1/2" closed cell polyethylene from The Foam Factory (1/3 sheet, $18), and cut to shape using my gauntlet template here.
July 2, 2022
Tron's arm gauntlet graphics are complete. Each section is a variation on a core set of shapes, as you can see. Inkscape masters here.
July 1, 2022
Here is Tron's chest graphic, rendered in Inkscape/SVG! This has been a goal for years, and I'm so glad to get it done! Looking forward to screen printing this onto my costume very soon!
June 28, 2022
Yori's leg warmers are a fun prop to reproduce! Here is the first one, using 9 oz. bull denim and 80/20 cotton/poly batting. Very much like the originals.
June 23, 2022
Yori's cap graphics are complete! The skull cap construction is 4-panel and is symmetric, so there are essentially two panel graphics. Approximate cut lines shown in green.
June 22, 2022
Created Yori belt graphic!
June 14, 2022
Created Yori arm gauntlet graphic!
June 11, 2022
Created Yori shoulder graphic!
June 7, 2022
Remastered raster-based Yori torso back graphic as SVG in Inkscape!
June 5, 2022
Using Inkscape, I remastered my original raster-based Yori front torso graphic as Scalable Vector Graphics!
A special thank you to TRON fan & collector Martin Fisher for providing reference stills I used in re-creating many of the costumes' graphics!