Richard Taylor, Part 1
Support this podcast on Patreon
Subscribe: Amazon, Apple, Google, Pocket Casts, Spotify, RSS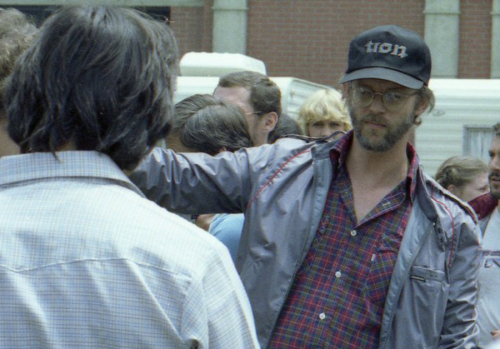 Greetings, programs, and welcome to The I/O Tower: a podcast for all things TRON. I'm your host, David Fleming. My fellow conscripts, we have scored! In this and the next two installments of The I/O Tower, my guest is TRON visual effects supervisor Richard Taylor. Richard and his team pioneered the photographic and computer effects techniques that made TRON a visual masterpiece which has only grown more sublime in the minds of TRON fans nearly 40 years on.
Today we cover Richard's early years, his light show Rainbow Jam that toured with The Grateful Dead, and how happenstance helped Richard land his first job with Robert Abel and Associates, where he pioneered effects techniques such as "Candy Apple Neon" and made many award winning commercials including the 7 Up bubbles commercial.
In Parts 2 and 3 to air later, we deep dive into TRON and how Richard's foundational work led to the conceptualization and implementation of the effects techniques in TRON. We also talk about the recent traumatic event in Richard's life when he suffered a stroke, and how he's recovering and going forward creatively.
END OF LINE
External Links: